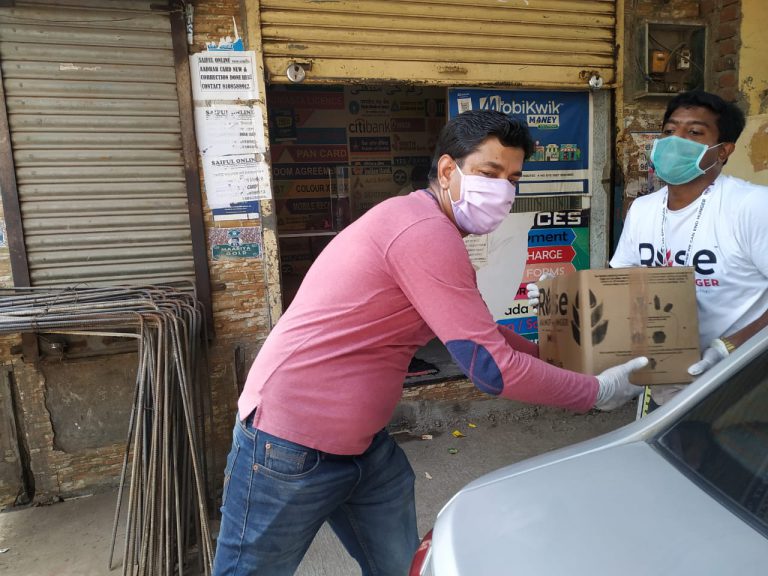 They may look like simple bags of rice and dal, but Rise Against Hunger India meals represent the hopes and dreams of people without support.  Our volunteers are the heart of our mission to end hunger by 2030 .  Each year, thousands of volunteers join Rise Against Hunger India not only to package meals, but to support us by giving their time, talent, skills and other resources to help us reach those in need.  We could provide 13 million meals in India since 2015 because of thousands of volunteers who have championed our cause.
You're invited to join our growing coalition of hunger champions that are committed to ending hunger for everyone, everywhere.  Do join our movement.  Be a Hunger Champion!  Fill in the form below and we will connect with you soon.
---
Special Volunteering Opportunity in RAHI Locations/Offices
All our corporate volunteering meal packaging events have been put on hold for the past 8 months. However, this is the time when our meals are much more required than ever. To continue to meet the needs of children and families who are facing serious food security issues due to COVID-19 pandemic, our organization is seeking to resume meal packaging activities, following the guidelines issued by the Ministry of Health and Family Welfare, Government of India as well as various State governments, and maintaining utmost care for the safety of our volunteers, staff and beneficiaries.
We are inviting volunteers to participate in meal packaging events in our warehouses in Bangalore, Mumbai and Delhi.  Detailed guidelines are available here.
If you are interested in participating in our COVID-19 safety-compliant meal packaging events, please fill in the form below: