Everyone on the planet has the right to the nutrition necessary to live life to his or her full potential. From the implementation of sustainable community development projects to our meal packaging program that harnesses the passion of local volunteers, we strive to make a global impact on hunger by building resilience, self-sufficiency and empowerment among the communities we work in and with. Here are a few examples of how we are approaching this goal.
Our Impact
1,219,952
Meals Packaged This Week
467,194,240
Total Meals Packaged
1,195,533
Lives Nourished in India
10,820,533
Total Meals Served in India
While all our meals are directed towards recipients within India, our global network members are actively supporting millions of vulnerable people around the world.  Please visit Rise Against Hunger Global Reach page to see where meals and other life-changing aid have been distributed by our network of partner entities.
Impact Story
Access to Nutritious Meals Supports Education in Zambia
Aswali, age 12, one of six siblings living in Lusaka, Zambia, often went without consistent access to food. Now, while attending the sixth grade, he receives Rise Against Hunger meals each day distributed by Family Legacy Missions, and regularly brings food home for his family. With the addition of these meals, he has grown stronger and is better able to focus in his classes, with his family supporting his perfect attendance. (Photo Credit: Family Legacy Missions)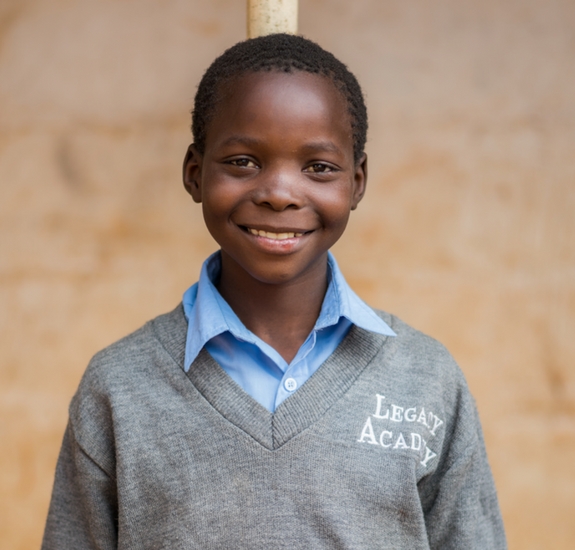 Without the food provided by Rise Against Hunger, the education program would not be successful.

Paul, Head Teacher
Find out more about our Nourishing Lives initiatives
Working together to implement this holistic approach to community development is #HowWeRise against poverty, against injustice and against hunger on a global scale. We invite you to take action and help build the movement to end hunger for all and for good by hosting a meal packaging event, volunteering, becoming a hunger champion or taking other action.
Get Involved