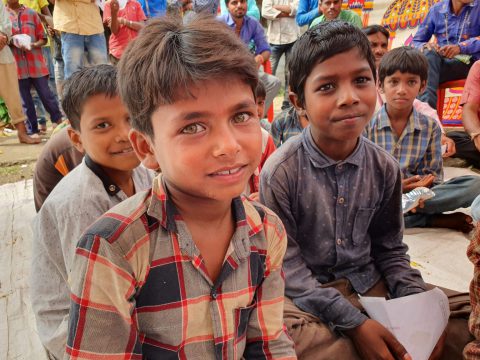 Rise Against Hunger India and our beneficiaries are grateful for the support of hunger champions like you. There are a variety of ways you can support our movement to end hunger. With your generous donation, you'll help Rise Against Hunger India form a solid foundation for our shared fight against hunger.  Your gift will go to the greatest area of need, which may include providing life-changing aid to people in need such as medical supplies, food or clothes.
Click here for the link to donations within the country and by Indian passport holders.
Please use this link for  international donations (international credit cards, or transfer by foreign passport holders/entities).
Account Details for Direct Wire Transfer:
Domestic Donations:


Savings Account No: 15622413000098
Name: RISE AGAINST HUNGER INDIA
Bank Name & Add: Punjab National Bank, 302, 3rd Cross, HRBR Layout 1st Block, Bangalore – 560043
IFSC Code: PUNB0156210
Overseas Donations:


ACCOUNT HOLDER: Rise Against Hunger India
ACCOUNT NUMBER: 40079064590
MICR CODE: 110002087
SWIFT/BIC CODE: SBININBB104
IFSC CODE: SBIN0000691
BANK BRANCH NAME: State Bank of India, New Delhi Main Branch
BANK ADDRESS: FCRA Cell, 11 Parliament Street, New Delhi – 110001, INDIA
(Note: As per the advisory issued by the Government of India, all overseas donations must be received in the designated  FCRA Account in State Bank  of India.  Our account is fully operational with State Bank of India).
Corporate Partnerships: There are many ways for your business to partner with Rise Against Hunger to help end world hunger by 2030. From meal and product donations to corporate volunteer engagement and skills-based volunteering, find out how your business can partner with Rise Against Hunger India.


Gifts of Stock For information about donating your stocks to Rise Against Hunger India, please contact us at info@riseagainsthungerindia.org.