Rise Against Hunger India responds to sudden and ongoing crises to meet immediate needs of affected populations and support the transition toward recovery. We have responded to emergencies by delivering food assistance, nutrition, water filters and hygiene kits to those displaced by natural disasters and man-made crises.
In building the resilience of vulnerable people, Rise Against Hunger India is working hand-in-hand with a host of local organizations to ensure that our meals and other life-changing aid can reach communities in crisis effectively and according to need.
Recent Emergency Relief Initiatives
Rise Against Hunger India Responds to COVID-19 Pandemic
The whole of India, and indeed the whole world, is reeling under the intense impact of the Pandemic COVID-19. The lockdowns and related events have severely impacted the lowest strata of the society who depend on their daily earning to get by. These groups include daily wage workers, construction workers, contract laborers, street vendors etc.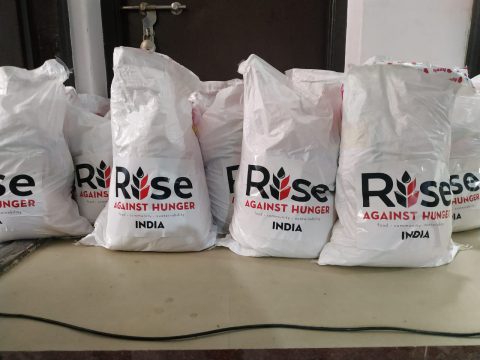 In recent weeks, many of them have lost the only source of their income and have no means to make ends meet or provide food for their families.  Reports suggest that about 50 to 60 million people in India would be pushed back to acute hunger and poverty situation if the pandemic continues for the next few months.
Rise Against Hunger India has been on the ground since March 25, the second day of the series of lockdowns that the country went through.  As of June 07, Rise Against Hunger India has provided 1.86 million meals (dry ration, cooked meals) and other essential items to nearly 400,000 people spread across 35 Districts in 8 States. 
More details of our COVID-19 Relief work can be found here and here
THE LATEST CRISIS UPDATES
Rise Against Hunger India works year round to prepare and respond to crisis
Please consider making a donation to our emergency relief fund today to provide critical aid to those affected by disasters.
Get Involved